Swarovski Crystal Birthstone Charms - Double Loop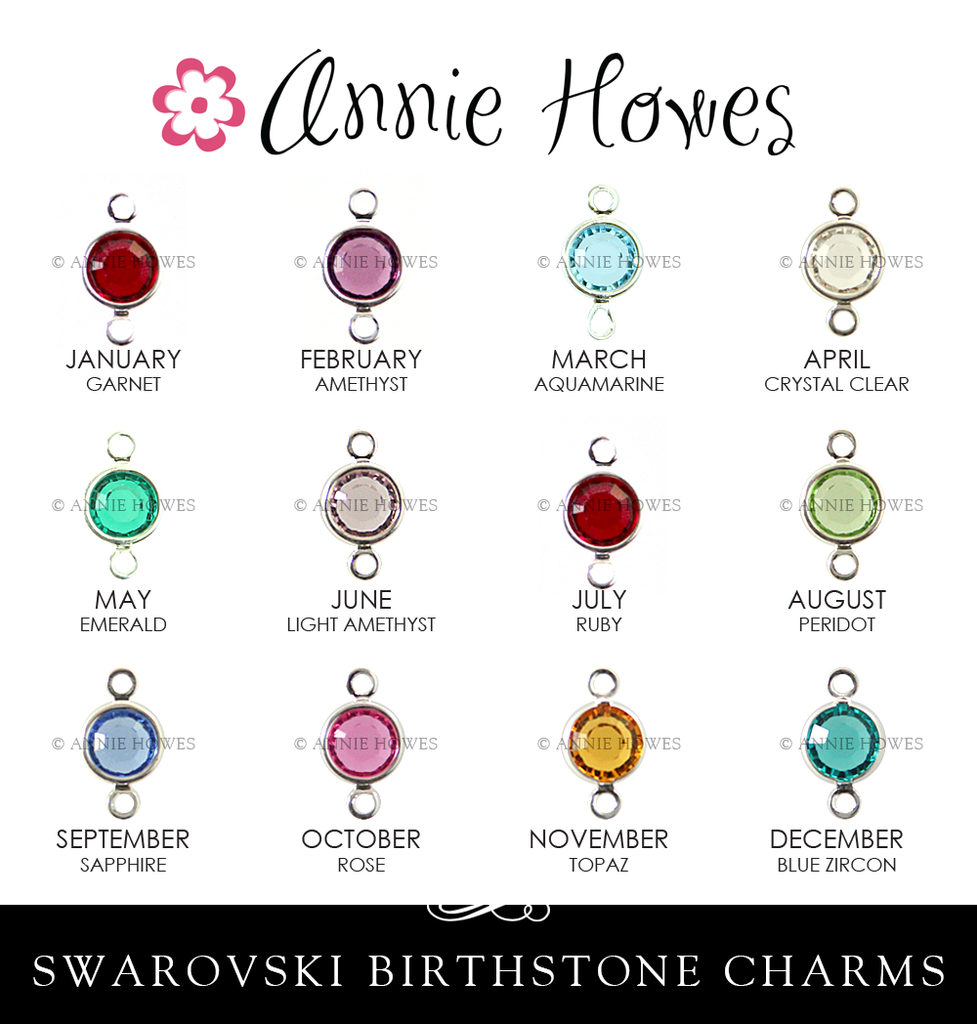 Swarovski Crystal Birthstone Charms with two loops. Add crystal channel drops to your pendants and bracelets. These crystals make fun earrings, too. These are genuine Swarovski crystals from the "Advanced Crystal" collection which does not contain lead. 

MEASUREMENTS:
Height: 14mm (.55") including two loops 

Width: 6mm (.28") 

Thickness: 3mm (.12") 

Silver Plated bezel over brass with loop 

Loops fit an 18g Jump Ring 
Crystal Color List by Month: 
JAN / GARNET (Siam) 
FEB / AMETHYST 
MAR / AQUAMARINE (Sold out and discontinued)
APR / CRYSTAL CLEAR 
MAY / EMERALD 
JUN / LIGHT AMETHYST 
JUL / RUBY (Siam) 
AUG / PERIDOT 
SEP / SAPPHIRE (Sold out and discontinued)
OCT / ROSE 
NOV / TOPAZ 
DEC / BLUE ZIRCON (Sold out and discontinued)

Please note that in this style Swarovski charm, the January and July crystal are both "Siam".
---
Prop 65: Attention California residents. Proposition 65 WARNING: Consuming foods or beverages that have been kept or served in leaded crystal products or handling products made of leaded crystal will expose you to lead, a chemical known to the State of California to cause birth defects or other reproductive harm.