Split Ring Pliers Tool - PLR-588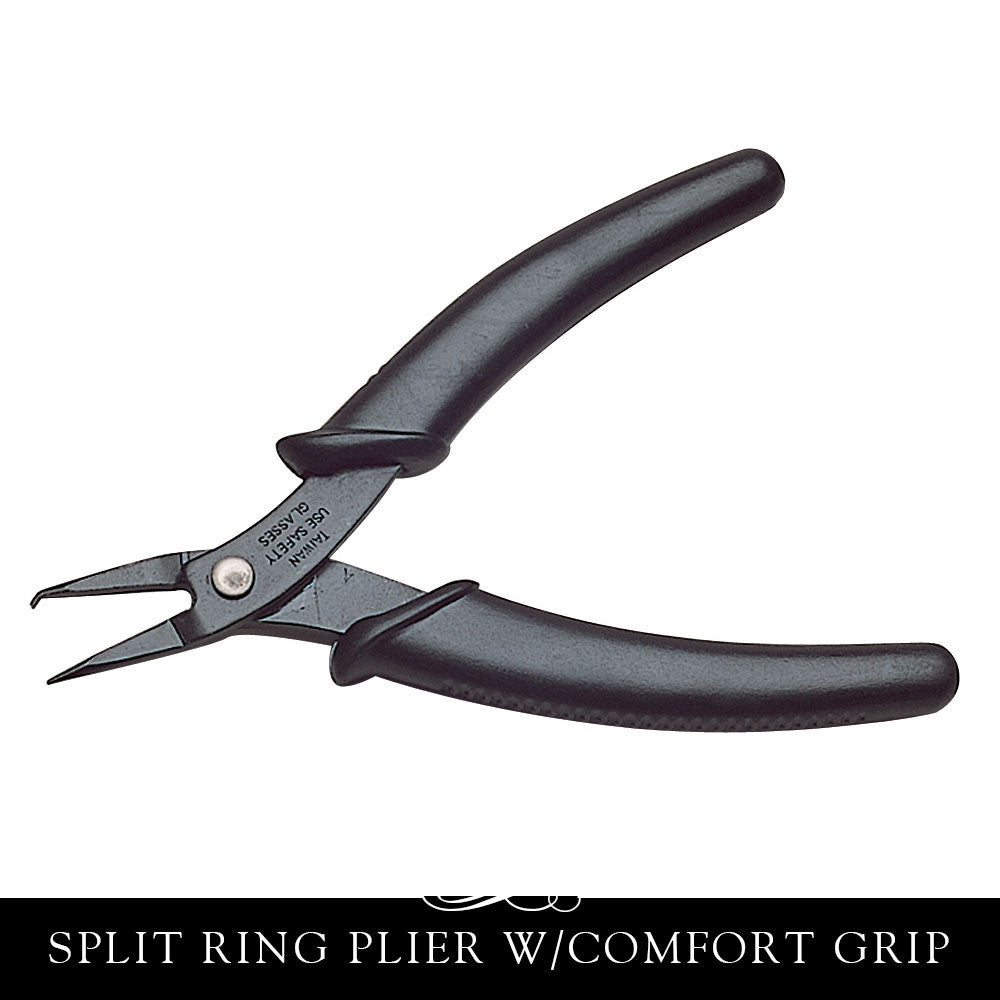 Split Ring Pliers Tool with a comfortable rubber grip makes working with split rings simpler! No more runaway split rings. Easily spread them open to add your charms and add to bottle caps. What a time saver!
HOW TO USE: 
Grip the split ring by inserting the jaw of the pliers into the split part of the ring. Squeeze to separate. Slide your bottle cap or charm onto the split ring. Release to close the split ring.