Patera Bracelet Large Rectangle - PBLR Nunn Design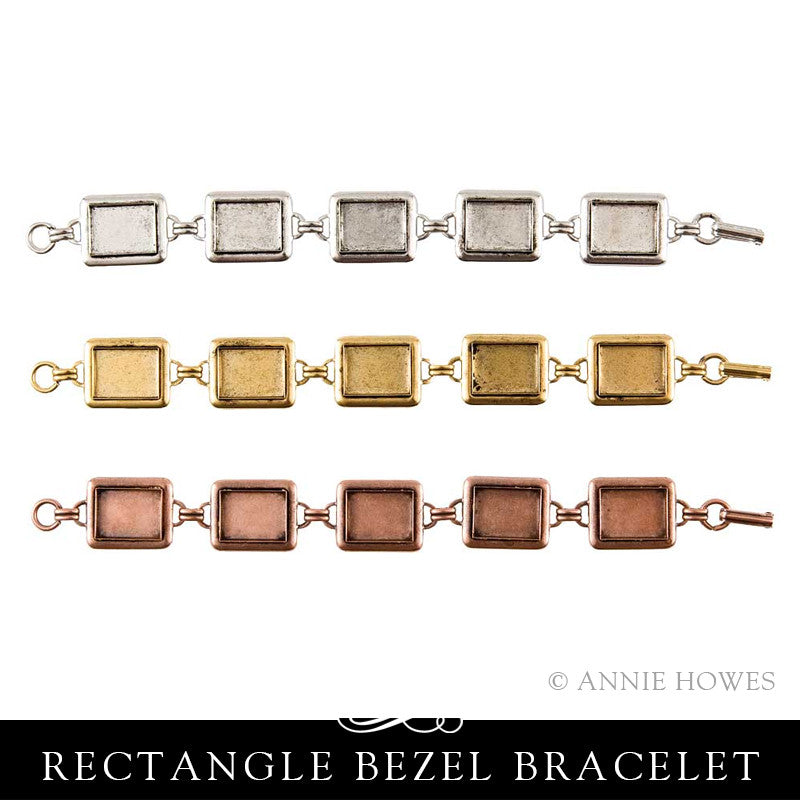 Sorry, this product is temporarily out of stock.
Beautiful bezel bracelet with 5 rectangle cups measures 7.25". The bracelet has a snap closure. Decorate with polymer clay or resin to make a beautiful masterpiece. 

Each of the 5 bezel cups measure 16 x 12 x 2mm
LAST ONE!
Available in Antique Copper, pure copper plated
1 bracelet, 7.25" long with 5 bezel cups.
Sold as single,
Made in the USA.