Marbled Paper - Gray, Apricot & Raspberry 4" x 6" sheet. (130)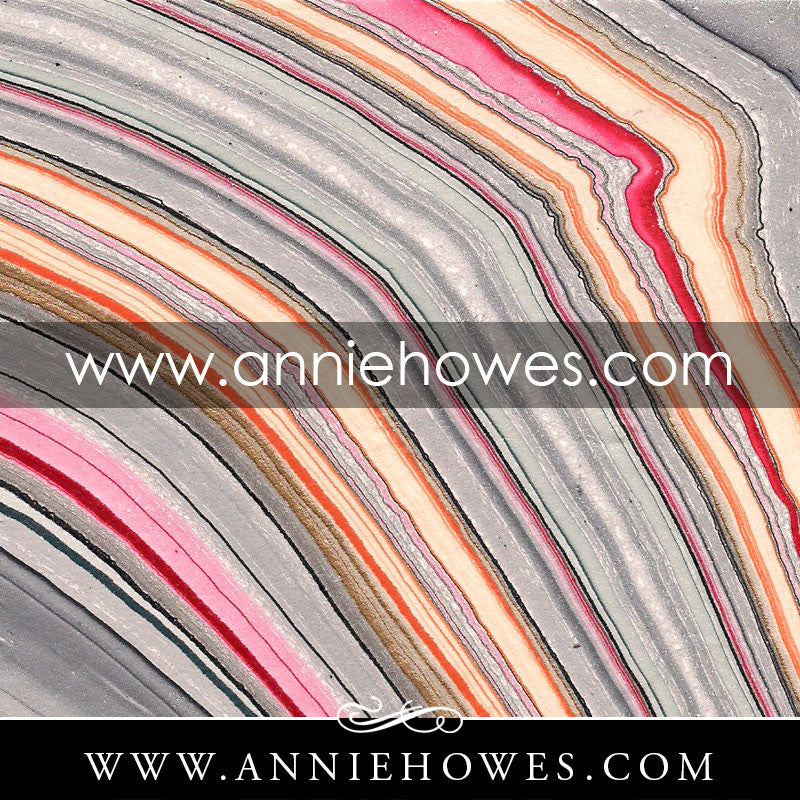 Sorry, this product is temporarily out of stock.
Marbled Paper in Gray, Apricot & Raspberry. This paper is absolutely gorgeous and no two sheets are alike. 
This paper is lightweight.
The hand marbling pattern is freeform and bold, and the color combinations range from brilliant to soft and tonal - most with metallic gold. Each sheet is unique. The papers are handmade in India from recycled cotton rag. Irregularities may occur and is normal for this type of paper.
Sheet Size: 4" x 6"

Sold as single sheet.