Burnisher Paper Creaser. Inkssentials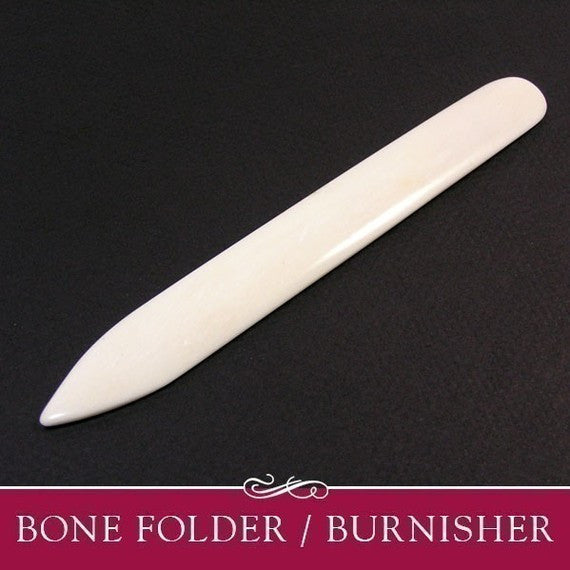 I love this tool especially in this 6" size that fits comfortably in even the largest of hands. This burnisher is essential in my studio; I have 3 of them! 
This tool is handy for making Scrabble pendants, your glass tile pendants, making creases in paper for folds, such as note cards, handmade envelopes. Use the tip to make the score and fold at the score line and use the edge to flatten the paper. I even use a burnisher when making soldered art charms to press the foil to the glass! 
Here's a partial list of what the folder can be used for: 
Glamour Stickies application

folding, creasing, & scoring paper & fabric 

card making 

handmade books 

book repair & conservation 

origami 

ribbon curling 

paper quilling 

burnishing transfers 

altered art projects 

tailoring 

stained glass art 

dimensional paint techniques 

gift wrapping 

removing pieces from molds 

...and the list goes on! 
Made from cattle bone.