GFX-Glamour FX Glass 13mm x 18mm Ovals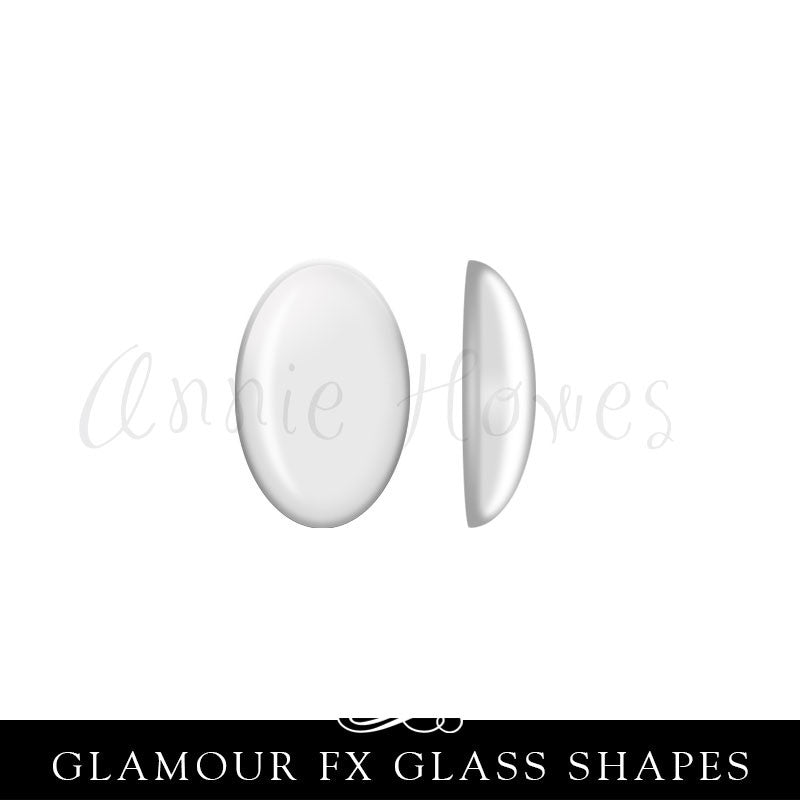 Crystal Clear Glamour FX Glass cabochons can be used as earrings, in photo jewelry pendants, rings, and charms.
10 piece pack.
DIMENSIONS: 13mm x 18mm
Pair Glamour FX Glass with either Glamour Glaze or Glamour Seal for beautiful results every time. 
Use our gorgeous Glamour FX Glass to make your own beautiful handmade pendants or magnets. Glamour FX Glass is also ideal for making handmade rings, keychains, bookmarks, refrigerator magnets, outlet covers, bracelets, brooches, and such. Let your imagination free with the possibilities!