Chiyogami Paper - Dainty White Flowers on Green 4" x 6" sheet. (024)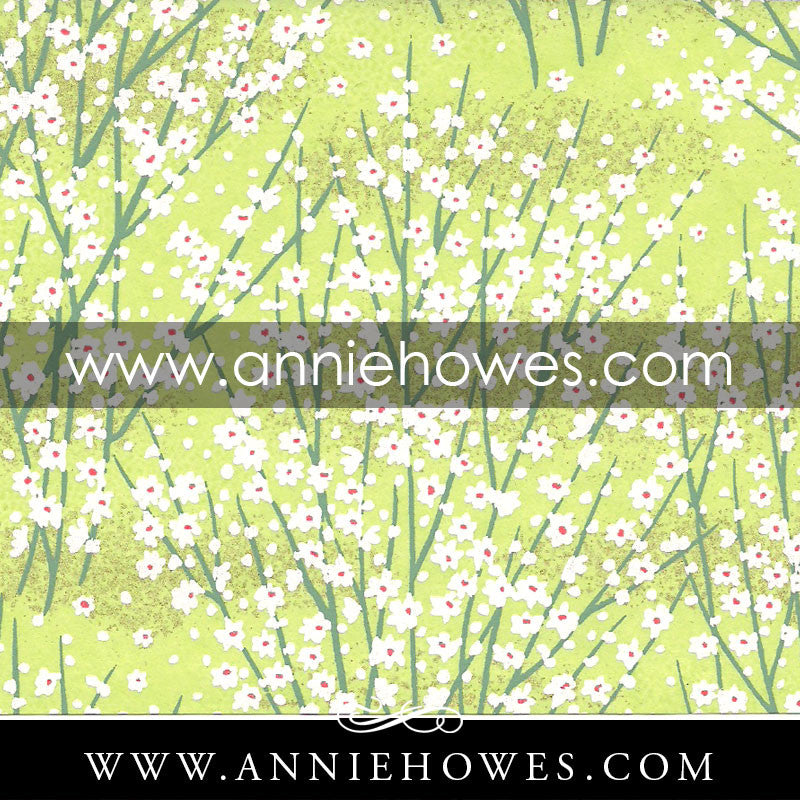 Dainty white flowers on green with gold accents. Beautiful decorative patterns are silkscreened on onto machinemade sheets of mixed kozo and sulphite paper, known as Chiyogami. They are also known as Yuzen in the United States.
Sheet Size: 4" x 6"

Sold as single sheet.